Product Categories
Welcome!
Here at The Lunatick Fire and EMS Store™, we put our products through the ringer to ensure we provide you with only those products of top-most quality! As real-world fire and EMS workers ourselves, we know what works and what doesn't. You can shop with confidence knowing that our products have been put to the test and selected BY fire and EMS workers FOR fire and EMS workers. We call this the Lunatick Seal of Approval!
We would like to invite you to browse through our store and shop with confidence. Please feel free to create an account with us or shop as a guest. Either way, your shopping cart will be active until you leave the store.
If you need assistance at any time, feel free to contact us:
»By Phone: (631) 661-6464
»By Email: weavings@thelunatick.com
Click here to contact us by web
---
Like us on Facebook for updates
Follow us on Twitter
Support our Community training sites and Networking:
Nationwide First Responders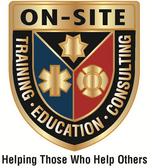 Thank you for visiting. We hope you enjoy your stay!